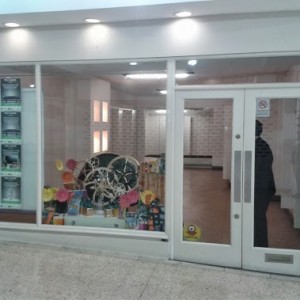 Transition Worcester is teaming up with Worcester Roots and the Worcester Literary Festival to occupy a shop unit in Cathedral Plaza. We will need as many volunteers as possible to help us to run the premises. In actual fact, we'll be running it less as a conventional shop, and more as a drop-in / information centre where people can find out about all the three groups activities.
This is a real opportunity for us to have a presence in the centre of the city, and to promote all the exciting things that we do.
In particular, we are seeking to promote a wide variety of volunteering opportunities, including our well establish orchard work and a forthcoming community gardening project.
We are aiming to have the shop open, at least with some information displays and comfy seating, by 18th November. This means we are on the look out for suitable shop furnishings.
To help run the 'shop' we are particularly looking for people who can dedicate a set time each week to opening up and running the shop. We are also seeking a shop coordinator, who can help to manage the volunteer staff.
If you would like to help out with this very exciting new project, please contact Tony Kennell. Email: kennelljazz@gmail.com  or  phone 01905 424326
Oh yes, and we will also need a name for the 'shop'. Ideas please!