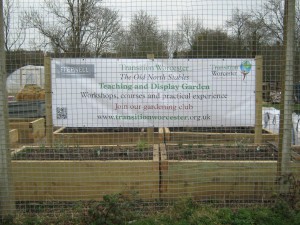 Saturday 23rd July
11am for 2 hours workshop pruning our second year cordon apple trees.They have grown a lot in 12 months and this summer pruning will be a little more complicated than last year. Would help if you bring your own secateurs.
The following Saturday we will have a B B Q. It will be bring your own on the same lines as last year with at least two cooking stations to cater for vegetarians.Starting at 3pm what happens very much depends on who comes so if you have an idea or think you will come let us know on here or email transitionworcester@gmail.com Ideas and contributions welcome.
This is a very open party so come and talk to interesting people, catch up with Transition and the work of the Stables and let the kids have an afternoon outdoors with virtually no hassle for you.