Home » Raising Awareness, Recycling & Waste
Plastic Free Worcester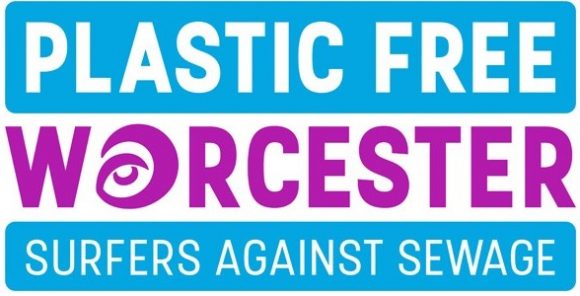 Plastic Free Worcester is a Surfers Against Sewage Campaign, set up to create a Plastic Free Community network to free where we live from single-use plastics. Together the network is tackling avoidable single-use plastic, from the beach all the way back to the brands and businesses who create it. Wherever you live, whether you're on shore or inland, urban or rural, high-tide or high-rise, communities are uniting in the fight against single-use plastics.
Plastic Free Worcester is working with Worcester City Council, local businesses, community groups and organsiations to help them reduce their single use plastics and replace them with more sustainable alternatives. Check out the Plastic Free Worcester Facebook Page for all the latest updates.
Plastic Free Worcester is a key project for the Zero Waste Worcestershire group, who meet quarterly on the third Monday of March, June, September and December  at 7.15pm in the cafe at the Hive.  The Zero Waste Worcestershire group has also created a Plastic Free Shopping Map of Worcester  to help you plan your plastic free shopping trips!