Home » Events, Featured, Headline, Teaching Garden, Trees
Apple Tree Pruning Workshop 22nd January 2022
Apple Tree Pruning Workshop
Transition Worcester are holding an apple tree pruning workshop, which will take place on Saturday 22nd of January 2022.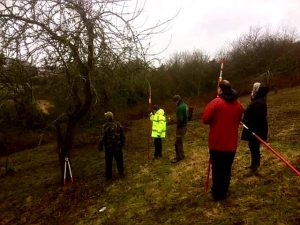 Pruning your apple tree helps to keep it healthy by improving air circulation, removing dead or dying branches and opening up the canopy, which in turn improves the quality of the fruit your tree yields. Pruning also helps to keep your tree and its fruit at a manageable height.
Come and learn from the experts from the Transition Worcester Orchard Workers and Community Garden about how to do it properly. Our pruning workshop is being held at a local community orchard in Ombersley. You will learn how it's done from the experts and get plenty of opportunity to put your learning into practice on the day. Spaces on this workshop are limited, so to find out more and to book your place please email admin@worcestercommunitygarden.org.uk. There is a small charge (£5) for taking part.