Second Permablitz a great success!
Two days transforming Alessandra's garden in Worcester was really successful, planting a fruit/veg plot and preparing cuttings to be planted later in the year.
We've got a couple of photos to show you the garden before: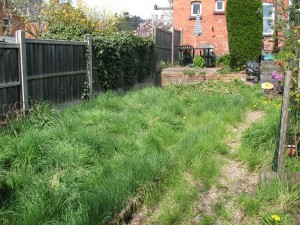 And after the Permabiltz: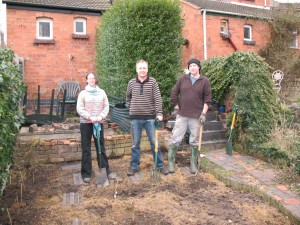 Joining in with a Permabiltz is a great opportunity to get to know other people, learn new skills related to permaculture and sustainable living and transform a garden space into a productive piece of land.
If you have a garden which you would like to grow your own food in but which needs some work and help, then let us know – we'll see what we can do! Please get in touch with Rod Howell (01905 425596, rodhowell69@googlemail.com).