Home » Energy, Events
A new energy group gets underway…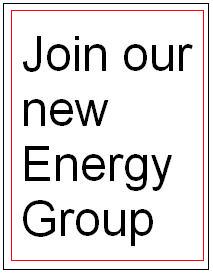 Transition Worcester has been making good progress on some key issues, but there is a need to get the work on energy moving again.  At the AGM, it was agreed to set up a new task group that will examine what we can do locally to help drive forward the shift from dependency on gas and oil, to promote renewables, and look at  supporting  energy efficiency in Worcester.  There are lots of lessons from the transition movement elsewhere and good things we can try out here.  There's a lot going on in national policy that we need to look at.  Adam Scott who has recently moved to Worcester has agreed to convene the meeting, which will encourage all to put their ideas forward.
 So an open invitation is going out to everyone with an interest in energy issues to join in an initial meeting on July 17th  at the Guildhall (High Street, Worcester) at 7.30.  We will try to make sure that all voices are heard and everyone can be involved in getting something done.  Together we can work out some local actions for the huge global issues of energy depletion and carbon reduction.
 Please let us know if you wish to come to the first meeting (email Adam on transitionworcester@gmail.com), so we can plan for attendance. Look forward to seeing you there!