Home » Transport
Panic Buying Petrol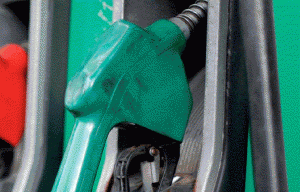 Panic Buying
Whilst we do not wish harm or difficulty towards people just trying to get by, we'd like to point out that the difficulties we've had recently are exactly what is going to be on the cards in the mid-term future.
Peak Oil is about the amount of oil produced in the whole world not being enough to meet demand. There will be empty forecourts, queues, perhaps rationing, and extremely high prices. This time it was just too many people all wanting to fill up. The industry is precisely balanced to get just enough in all the garages without spending too much. If they held too much extra, it costs them profit. As there is no strike yet, it will just blow over – but what about next time?
For the average motorist having to queue up for fuel isjust  one aspect of fuel supplies getting constrained. Having garages close and then having to go looking for open garages is another problem. It might be worth having a plan B, so that if you can't drive you can do something else. It's amazing what you can think of if there really is no petrol. I remember the fuel crisis of 2000. My whole office car-pooled. Knowing I had to get to work for a week, and not being sure there would be an open garage anywhere got me to question every trip. Do I need the car on this one or can I cycle? Can I walk? Do I need to go at all? Can I string these 3 shopping needs in one trip and visit Bob at the same time? Do I need a takeaway tonight or shall I cook something?