Home » Raising Awareness
Wind turbines at Lenchwick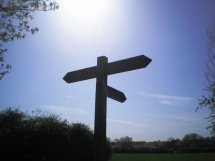 A special meeting of the Wychavon Development Control Committee will take place tomorrow (26 January 2011) to discuss the planning application submitted for 5 wind turbines at Lenchwick, near Bishampton Bank.
The meeting is at 2pm at the Civic Centre, Pershore.
It is expected that a number of anti-wind protestors will be attending. A number of objections against the scheme have been raised, and the report into the application recommends that the Development committee refuse permission.